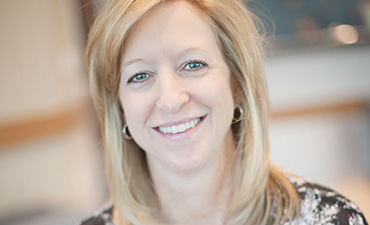 Cheri Nason, MD, FAAP has been a board-certified pediatrician since finishing residency in 1998 and has enjoyed working in private practice since then, first as a practice owner in the California bay area and since her move to Arizona in 2006 when she joined Desert Shores Pediatrics.
Dr. Nason has pursued her passion for working with kids since high school and still finds engaging with children and adolescents the most amazing part of her job. She received her undergraduate degree at University of California, San Diego, where she met her husband and where children have also attended college (Go Tritons!) After working for a year in lab research following undergrad, she attended the Medical College of Wisconsin to earn her medical degree. There she was involved in community service, student government, and lots of snow shoveling prompting her return to the west coast.
Dr. Nason completed her internship and residency training at Lucile Packard Children's Hospital at Stanford Medical Center in 1998, training under world renowned pediatric specialists. Following residency, she had a private pediatric practice in Mountain View, California until moving to Arizona in 2006 to be closer to family. Desert Shores Pediatrics has since been her home away from home and where she enjoys the privilege of growing with families and supporting parents raising healthy, thriving children.
Outside of the office, Dr. Nason is happily married to her college sweetheart and they have 2 young adult children who they enjoy watching make their way through college and careers. After years of weekends filled with soccer, basketball and school events, they now find themselves with more time to travel the world, which is Dr Nason's favorite pastime!